What We Do
Home Energy Efficiency Audits & Contracting
Homeowners choose Evergreen for seamless, successful home performance projects that cut energy bills by 25-50%. From thorough energy analysis through comprehensive improvement projects, you can count on us to look at the big picture, find the real root of your home's comfort, health, and safety problems, and provide comprehensive solutions, from start to finish.
Evaluation: Identifying Opportunities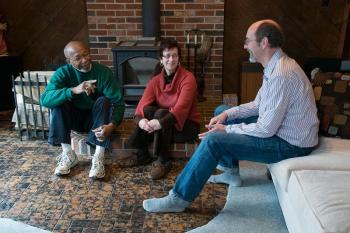 Energy Consult: Call 877.538.2244 to schedule your FREE one-hour consult. Describe your home's current conditions and challenges, share your priorities, and learn how our whole-house analysis leads to efficiency upgrades that pay for themselves.
Energy Audit & Proposal: When you're ready to pursue an efficiency project, schedule a full energy audit. We gather data to create an energy model of your home, then design a customized improvement plan with a concrete price and estimated energy savings. Since this is part of our "homework," there is no fee for the audit.
Implementation: Constructing Solutions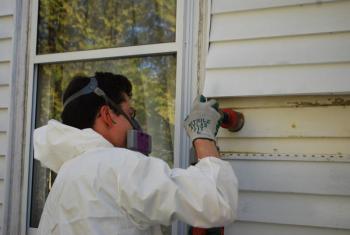 Production Planning: Your energy advisor and production manager coordinate every step of your project, and their ongoing communication distinguishes our home performance model.
Project: From insulation and air-sealing to basement encapsulation and window inserts, we make your home more comfortable and efficient. Our team has the training and experience to solve your home's unique challenges, and your contracting experience will be top-notch.
Verification: Documenting Performance
Review: We don't just install a product and leave. Our post-production energy analysis measures the impact of your efficiency upgrades and verifies that our work meets safety and quality standards.
Follow-up: We check in following your project, and we'll always be a resource for your home performance questions.